Welcome
Welcome to the ISRS 2017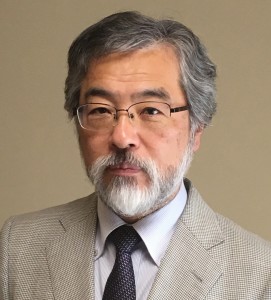 As a General Co-Chair of the International Symposium on Remote Sensing (ISRS) 2017, and also on behalf of the Local Organizing Committee of the ISRS 2017, I sincerely welcome you all to ISRS 2017. This is the second ISRS in Japan since ISRS 2013 held at Makuhari Seminar House in Narashino City Japan. ISRS has been held since 1994, and became a joint international symposium based upon the trilateral agreement concluded in October, 2012, among the Korean Society of Remote Sensing (KSRS), the Chinese (Taipei) Society of Photogrammetry and Remote Sensing (CSPRS), and the Remote Sensing Society of Japan (RSSJ), as well as cooperation with Standing Committee of the Environmental Monitoring from Space of East Asia (EMSEA). In addition to these founders, it is our great pleasure to have the following organizers for ISRS 2017; the Japan Society of Photogrammetry and Remote Sensing (JSPRS), Graduate School of Environmental Studies, Nagoya University, and Institute for Space-Earth Environmental Research, Nagoya University.
As all of you are aware, remote sensing is a powerful and indispensable tool for both scientific research and practical applications. ISRS 2017 will be a great opportunity for us to exchange our experiences, knowledge, and ideas on remote sensing technologies, as we share the common issues such as environmental problems and natural hazards in East Asia. It is also very important to foster young scientists and students in the remote sensing communities in East Asia. ISRS 2017 will provide an excellent opportunity to young people to experience an international academic atmosphere and to cultivate friendship with participants from the other countries.
It is my great honor and pleasure to have you here in Nagoya University, where I am currently working. The forerunner of Nagoya University was established in 1871, and became the last Imperial University of Japan in 1939. Nagoya University is famous for its free and vigorous atmosphere and has produced 6 faculty members awarded with the Nobel Prize in the 21st century. The venue of ISRS 2017 is the main hall and Symposion of Toyoda Auditorium, and Noyori Conference Hall of Nagoya University. Toyoda Auditorium is a landmark of Japanese modern architecture built in 1960 and is a National Registered Tangible Cultural Asset.
As we have achieved a great success in this symposium series, I am quite confident that we will have another great time in ISRS 2017. I hope all of you will enjoy fruitful discussions in the symposium, and wish you an enjoyable stay in Nagoya.
Yasushi Yamaguchi
General Co-Chair of the ISRS 2017
Chair of the Local Organizing Committee of ISRS 2017
Professor, Nagoya University, Japan